A journey that began with the idea of a smart and user-friendly private mail and ended with Expedoo, a brand complete and ready to compete in the market. For the client we took care of the whole branding process, starting from scratch - together we did search for the right name and slogan, later we did proceed with the design of the logo and the whole corporate image.
Da oggi la posta di molti utenti sarà in mani sicure! Per il cliente ci siamo occupati di un processo di branding a partire da 0 - ricerca del nome e slogan, per poi procedere alla progettazione del logo e tutta l'immagine aziendale.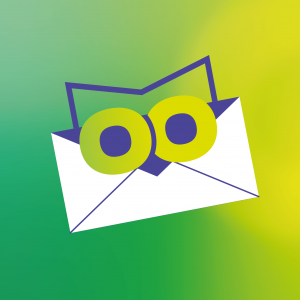 Una civetta che diventa anche una busta, un'accoppiata vincente per un'azienda di posta privata!
La gestione del social media di Expedoo ha una chiave chiara e concisa su quello che l'azienda vuole comunicare. Offerte e promozioni abbelliscono il profilo e rendono la comunicazione efficace agli occhi degli utenti.